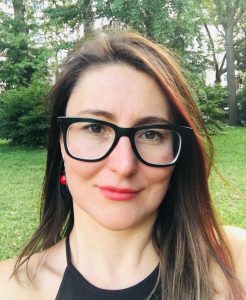 Associate Professor of Government 
Academic fields: Political Sociology; Political Economy; Law and Politics; Public Policy; Empirical Methods.
Professor Kus received her PhD from UC Berkeley. Before joining Wesleyan in 2012, she worked as a postdoctoral  researcher at Yale and Princeton universities, and taught at University College Dublin in Ireland. Her scholarship to date has focused on economic crises and liberalization reforms, restructuring of the welfare state (in the UK and France), state-labor union relations (in Turkey and Mexico), state's regulation of the financial sector (in the US), and the state's role in the development of the private sector and informal economy (in Turkey). Most recently, she has written about financialization, sociology of debt, and politics of inequality. She is currently completing a book manuscript looking at the evolution of the state-finance relationship since the early 1970s as the backdrop to the US financial crisis, and the political developments that emerged in its aftermath.